I travel regularly for work, and I've realized that about 1/3 of my luggage is makeup and beauty products. I have a lot of bottles and tubes, and I realized that foundation takes up a lot of space.
The Make Up For Ever Mat Velvet+ foundation is probably the smallest bottle of foundation I currently own. It is much smaller than the palm of my hand… but still, who needs to bring a full bottle of foundation? I'm not going to use it up even if I go away for a month or so.  Isn't there a better way to travel with foundation?
I considered squeeze tubes and jars which are sold in the travel section.  But I still thought they were too big!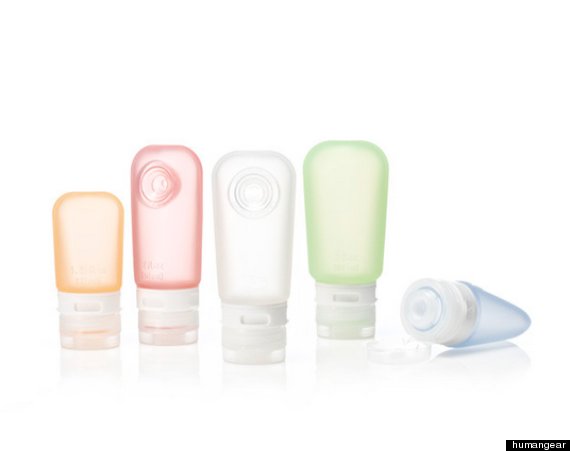 As I was browsing the 100 yen store, I saw these small tubes. They are used to store soy sauce to put into bentos. They are tiny, cheap (I bought 8 for $1), and they don't leak.  Score!
This is how I have been traveling with foundations. Each tube lasts me well over 2 weeks!
Do you have any tips when you travel? Please let me know!
xoxo, K