February is usually the coldest month of the year in Japan, and there were a few days with extremely cold weather.  The humidity during this season tends to be very different depending on where you live as well.  If you live along the Sea of Japan, you'll have almost non-stop snow during the winter. However, the humidity hits the Japan Alps, causing the area along the Pacific Ocean to be extremely dry.  My favorites this month are all related to how I kept my skin moisturized!
Urban Decay Primer Potion
While everyone loves UDPP, I prefer the Milani Eyeshadow Base.  I pulled out my UDPP again this past month because it is a little bit creamier, which works better during the dry months.
Daiso Silicone Mask
This is a face-shaped mask made of silicone, which is meant to go over your sheet masks, to keep them from evaporating as quickly. It even has ear holes to keep it in place. The mask itself is a little big for me, but since it is only $1, I am thinking of cutting off the excess to make it fit better to my face.
Muji Jojoba oil
This has been my go-to moisturizer.  It is fairly light and does a good job at hydrating my skin.
Zombies, Run app
This is my current favorite running app. It lives up to the hype!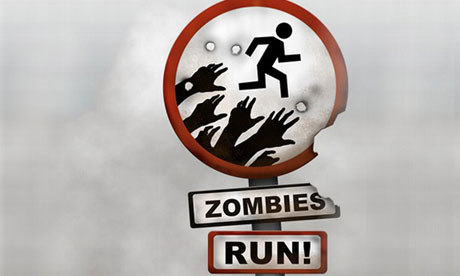 What were your recent favorites?
xoxo, K